The fastest and easiest way to design, price and build custom electronics enclosures.
Protocase Designer Wiki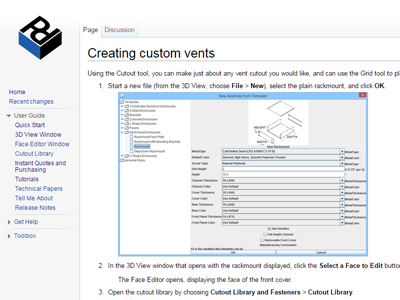 Our comprehensive wiki provides detailed information about all things Protocase Designer. From technical papers on enclosure design to step-by-step tutorials and Protocase manufacturing overviews, our Technical Wiki provides the in-depth knowledge to help you successfully design an enclosure according to your specifications.
Visit the Protocase Designer Technical Wiki