Break Project Bottlenecks
Protocase Designer is the fastest way to design your custom parts
– and get them built.
Design Custom Parts & Enclosures
with Zero Mechanical Design Experience
Protocase Designer lets you create custom metal enclosures, parts and panels exactly to your specifications, with real-time pricing and manufacturability checks.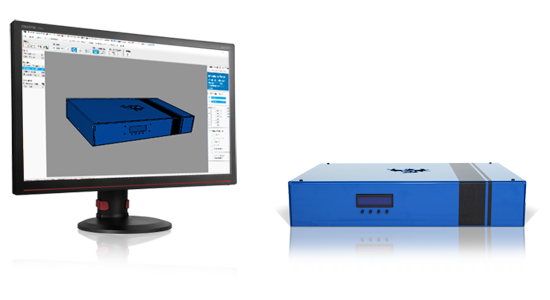 Protocase Designer's tools and features lets you create what you need without having to start from scratch, all while staying within our manufacturing capabilities. Get price quotes on your design whenever you like.
How It Works
It should be easy and simple to create the custom parts and enclosures you need for your projects or prototyping. Protocase Designer's tools and features lets you create what you need without having to start from scratch, all while staying within manufacturing capabilities and providing real-time pricing.
Who Should Use Protocase Designer?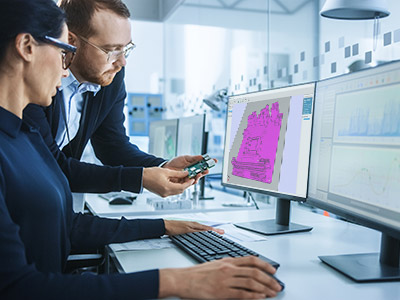 Even the most innovative and forward-thinking companies can struggle with having simple electronics projects become bottlenecked by requiring mechanical engineering time. Often, the part or enclosure that the electrical engineer requires is relatively simple, but they lack the expertise with complicated CAD software to build it quickly and accurately.

Protocase Designer enables electrical engineers, test lab engineers, even production employees to easily design enclosures, panels and parts to their specifications. Real-time price quoting and simple online ordering means there is no downtime or lag, with parts manufactured in 2-3 days.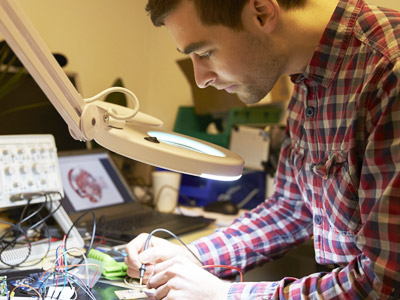 Whether you're looking to break into the market with a technological innovation, or serve your clients quickly and efficiently, you don't have time or money to waste on learning complicated CAD software that will cost you thousands in licensing fees.

Protocase Designer allows small or even one-person operations to quickly and easily design custom parts, enclosures and panels for the electronics you're developing. Real-time price quoting will help you stay on budget, and we'll build your parts in 2-3 days when you're ready to order.


Learn As You Go
Protocase Designer has been developed to enable you to simply create complex designs. With a large library of video tutorials, written guides and free support, you will never be left on your own while learning.
Designing Custom Parts and Enclosures Should Be Easy
What Our Customers Say
"As an experimental physicist, I'm not an expert on electronics or fabrication. I really like the Protocase Designer software because it's very easy to use."

- Kenneth Libbrecht
Caltech

"We originally started designing the dock system using Solidworks CAD software. Once we realized the abilities of the Protocase Designer software, we switched entirely to designing these pieces in Protocase Designer."

- Michael Spinelli
StrongArm Technologies

"From the start, your software was easy to pick up and learn (being that I work with Creo on a daily basis, it wasn't difficult), to the ordering process - it all went smoothly."

- Brian F. Massey
John Hopkins University
About Protocase
At Protocase, we believe you shouldn't have to wait weeks for professional-quality custom enclosures, parts or panels, nor should you be locked into minimum quantity levels. That's why we developed an ultra-lean manufacturing process that is unmatched anywhere else in the industry. We custom manufacture your designs in as fast as 2-3 days, with no minimum order. How? By eliminating the downtime between manufacturing stages, offering a healthy amount of in-stock materials and components, and making sure to have excess capacity on hand in order to grow.
Your prototyping and product development is too critical to be stalled by long manufacturing wait times. Over 14,000 engineers, researchers and innovators choose Protocase in order to keep their projects moving.

Have questions about Protocase Designer or Protocase's manufacturing capabilities?