The fastest and easiest way to design, price and build custom electronics enclosures.
Materials, Components & Finishes
Self Clinching Fasteners
Self-Clinching fasteners are threaded nuts, studs, or standoffs that are mechanically pressed into sheet metal to provide solid fastening points. Nuts can be used to accept bolts, standoffs can be inserted for mounting circuit boards and studs can be used for mounting connectors.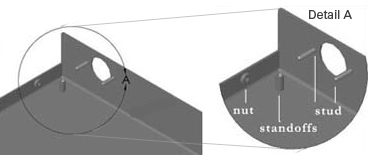 They are sometimes referred to by the most common brand, called 'PEMS ®', which is a trademark of Penn Engineering & Manufacturing Corp . They are a very useful item and solve a lot of component mounting problems.
Please see diagrams on the right for definition of dimensions.
Click below for our full product lists.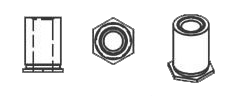 Self-clinching Stand Offs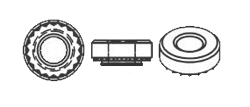 Self-clinching Nuts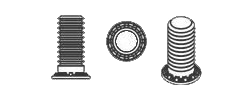 Self-clinching Studs