The fastest and easiest way to design, price and build custom electronics enclosures.
Galvanneal
Galvanneal is a steel product with a zinc-iron alloy coating on the steel surface produced by the continuous hot dipping process.
Powdercoated galvanneal is significantly more durable in wet environments compared to cold-rolled steel, but not as durable as stainless or aluminum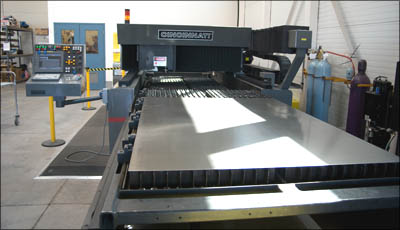 Finish:
Powdercoat
Fasteners:
Use zinc plated steel fasteners and PEMS
Welding:
Weldable but welding breaks down the corrosion protection on the edges
Stocked Galvanneal
Galvanneal (A653 CS TP B A01)
Galvanneal does not flake off its coating when formed and bent. The very fine matte finish acts like a primer and easily adheres to paint and it is very rust proof, only white to dark grey marks appear if it comes in contact with water. Galvanneal sheets offers good paintability, weldability, corrosion resistance, and formability.
The gauges shown above are based on American Galvanneal sheet steel manufacturers gauge thickness. These will vary from british gauges with some exceptions.
Please note: Our suppliers have provided the material data above, with the nominal thicknesses based on industry standards.